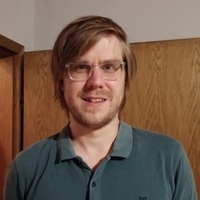 Biography
I've obtained a Ph.D. in Chemistry from Technische Universität Darmstadt in 2019.
I worked on bottom-up coarse graining methods in the group of Prof. Dr. Nico van der Vegt.
After graduation, I've joined Los Alamos National Laboratory where I was part of the Center for Nonlinear Studies and the group of Physics and Chemistry of Materials (T-1).
Since April 2021 I'm a postdoctoral researcher at Cecilia Clementi's group at FU Berlin.
Presentations
CS and Math
Chemistry and Materials
Physics